Testimonials



As initial users of Lynx and now current users of ION we have improved our planning of service parts to a consistent line item fill rate of 95%.

When challenged with increasing our fill rate to 97%, ION made the process of calculating the inventory investment to support that goal simplistic. FlowVision 's methodology is the best approach I have found that anticipates customers' needs while minimizing inventory investment to support service level expectations.
Brian Stark
General Manager, Service Parts
Alliance Laundry



Greetings from the Jolly Farmers.  We hope that you and your family are doing well. We are so grateful for your help last year.

The start up of the second season is outstanding.  We are close to 7% faster this January than last March, but I would say more importantly, the ease of shipping has increased exponentially.  Caleb and I are having time to work on projects with frequent checks on the crew and caring for issues that come up.  I am able to schedule the next day and prepare work for the crew while they are shipping.  I also appreciate not having "knots in my stomach" which result from delayed trucks.

The penalty box is not overcrowded like Friday afternoon at the bank.  Caleb and his inventory helper are doing their pre-shipping inventory work with extra care and it pays off handsomely.

We have also moved out the craft storage and tag room which opens up the warehouse for a bigger supermarket and a better flow.  We also have noticed from last year that we would lag on the smaller customers sent via couriers and get ahead on larger shipments being shipped on our trucks.  In our daily supermarket flow chart we now are giving our crew more time for the smaller shipments and less time for our larger truck shipments.  The plus and minuses per hour have evened out a lot.

Again a big "Thank You" to you and James for all your help,

Chris English
Shipping Supervisor
Jolly Farmer


"Flow Vision has been a valuable asset to the success of Cisco LEAN and has worked diligently with our design and implementation team to validate and implement concepts on our partner sites. They supported contract manufacturers with best-practice factory design."
Don McLaughlin
Vice President
Cisco Systems


As a Sponsor of the 2009 National Floriculture Forum, we sincerely thank Flow Vision LLC for their contribution toward this event. Your generosity has enabled floriculture professionals, faculty, and students from around the nation (15 universities and 18 companies, with over 60 participants) to come together for knowledge exchange and networking. It enabled them to observe and interact with growers, retailers, importers and other faculty....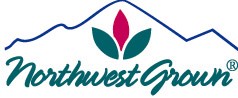 Steve (FlowVision Senior Consultant), just wanted to let you know how well lean flow worked for us during peak week. Kim was on vacation, and I was doing two jobs, so I decided to implement a super market for plants, as well as work orders for each belt. We started by labeling each belt line with a name, north, and south, and then labeling the plant store houses with north, and south. I gave each belt lead a clip board with work orders for the week, and all I had to do was keep the super market full. The crews flexed back, and forth between the belts like they had been doing this from day one. I posted each days production on the blackboard, and just like you said, they were very interested in the days total. They are very proud at what they have done, and are looking at beating that 6500 flat record. And the best part, we didn't work ourselves to death. The fact is, we don`t feel we had a peak week. Thank you so much for your help in us learning how well lean flow works. Tell the folks at Aurora they are going to love lean flow. It really makes a difference. Sincerely, Renee Pederson
Renee Pederson
Transplant Supervisor
Smith Gardens
Bellingham, WA



When I came back from the seminar, I immediately saw where the Lean Flow process could be applied.  I noticed that we had a lot of people moving around to different areas of the work area unnecessarily, looking for material.  This stopped production on bouquets as they went to find more product to finish their work.  In addition, we had some material that were used together (buckets and sink) on opposite ends of the building.  We rearranged the process and the workspaces to move in a more linear way; now the bouquet assembly process moves from one end of the facility to the other. 

After the change, I noticed that one bouquet that had, before the implementation, taken between 3 to 3 ½ minutes to create, now took about 1 ½ minutes, and that the bouquets went immediately into buckets of water instead of piling up and sitting out of water and refrigeration.  One standing order of bouquets that we normally take 4 hours to complete with 4 bouquet makers and 1 material handler, now took a little over 2 hours with 3 bouquet makers, 1 prep/flex worker, and 1 materials handler/flex worker.

Tannas Martin
Mellano & Company



  "I knew there had to be better ways to manufacture our products. FlowVision helped us understand these better ways through Lean Flow principals and they guided our implementation to where we are operating today at levels beyond what I ever imagined possible. Our quality improved 25%, our on time delivery for the last half of last year was 99.7% and we reduced work in process from 1-1/2 weeks to less than 8 hours. But best of all, our planning group has complete control of what manufacturing is working on. Thank you FlowVision."

Joe Campbell
Director of Commercial Operations
IMMI
Read the IMMI case study


During the summer of 2002, Flow Vision completed a two-day business analysis of our inventories. From the analysis we decided to go forward with two flow projects. Before we started the projects Flow Vision provided an excellent 5-day training course to approximately 30 management associates to create a common base of knowledge. During the flow projects FlowVision's consultants worked closely with our project teams to guide them through their process. Throughout the project they shared their knowledge and techniques with team members to determine appropriate manning and inventory levels based on a flow environment.

Hans J. Sack
President -Timken Latrobe Specialty Steel



"The Lean Flow methodology and material support reinforced by the experienced people provided by FlowVision LLC, gave Hussmann & Thermo King Brazil an efficient and precise instrument to design more productive flow lines, improve material flow, increase quality, improve delivery performance, reduce floor space and optimize the resources required for each production level. Employees, management team, suppliers and customers recognize the benefits and are proud of the physical and cultural changes experienced during the Lean Flow implementation."

Hélio Terzoni
Managing Director
Hussmann & Thermo King (Division of Ingersoll- Rand)- Brazil


"FlowVision helped reduce our inventory by 50% along with achieving a 14% gain in productivity. We completed our transition on schedule and within budget. The results have been sustainable after line live. It was easy to train our employees because FlowVision's approach is math and science not art."

Scott Gaster
VP Operations
Alliance Laundry
Read the Alliance Laundry Systems case study


"FlowVision's 'Turning Vision Into Reality' workshop provided the perfect combination of theory and practical application of the Lean Flow methodology, minus the sales and propaganda I've seen in similar classes. Our cross-functional team left the class energized about the potential of Lean Flow and excited to implement the tools internally. Having attended Lean Flow training from other companies, I know that FlowVision accomplished more in 3 1/2 days than others can in 7 days. This class provided a firm foundation to build upon as we enter the implementation phase."

Dave Arnold
R2 Technology


 
"Overall, I think that FlowVision presented a lot of information in a short time very effectively and that builds a good basis to get flow started at any facility."

Dion Faucheux
TYCO


  "I thought the class went very well. The manual and information is practical and useful. I also felt how questions were addressed and general discussion of workshop was handled very well. Workshop was well worth the time."

Mike Howard
John Deere



 "I was skeptical about FlowVision at first because they are a consulting company and my experiences with consultants had been mixed. Many times they come and provide a theoretical report and leave. The suggestions and or recommendations might or might not work. However, I was tremendously surprised with the work FlowVision did. They are not consultants that tell our people what to do from the office, they went out to the floor with our team and they "took us by the hand" and made things happen, something I've not seen with other consulting companies. In addition to being very hands-on and experts at Lean Flow they helped us, in a short period of time, reduce our cycle-time from 17 to 3 days, reduce inventory by close to 50 %, and increase productivity by more than 30%, something we never had done before. They also remain as a source of help and consultation. An excellent partnership."
Manuel Garcia
Director of Manufacturing
Biosense Webster- Johnson & Johnson- Juarez, Mexico
Read the Biosense case study


"We have been extremely pleased to have Flowvision help us with increasing our efficiencies at our nursery. Using math-based analysis, we figure we have received a return on our money within 6 months on each implementation we have done. Increasing our shipping capacity by 20% with no capital expenditures and increasing our propagation productivity by 30%, Gary Cortés has been very good to work with. He understands our employees as well, and they are the key to any successful implementation. We have been working with Flowvision for several years, and continue to see the value in it. We think so much of Flowvision's abilities, we put on a seminar for our key customers so they could see the benefits also. I highly recommend Flowvision, and encourage anyone to investigate what they can do for your business."

Dave Vanbelle
General Manager
Vanbelle Nursery
Abbottsford, BC Canada




"Utilizing lean/flow concepts in our packing and shipping area has allowed us to more than double our throughput with the same resources. FlowVision took the guesswork out of implementing lean/flow which facilitated our ability to accurately process more orders and grow our business."
Karl Batschke
Production Manager
Ball FloraPlant
Costa Rica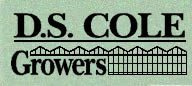 "The best part of implementing the recommendations of FlowVision is that many of them cost virtually nothing. A number of the changes that we implemented were strictly procedural."

Doug Cole
Owner
DSCole Growers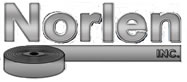 "This workshop was one of the most rewarding educational experiences our company has seen. In four intense days FlowVision taught and sold the Lean Flow Methodology to all of our key operating personnel, who now have formed our core Lean Flow Team. It was the best jumpstart into a Lean Flow Initiative that we could have asked for; our entire company is eagerly anticipating this implementation!"

Dennis Huntimer
Vice President - Manufacturing
Norlen, Inc.


"FlowVision delivered what they promised, did it on time, and within the number of consulting days estimated in their proposal. They have a very knowledgeable staff that really understands how to apply the principles of Flow in a machine intensive environment."
Jim Holston
Vice President of Manufacturing and Engineering
American Saw and Manufacturing Co.


"Flow Manufacturing will better serve our customers by improving the quality of our products, reducing lead time, reducing inventory, improving cash flow, improving productivity, reducing carrying cost, increasing inventory turns, and provide a more economical products to the market. Since the initial workshop, consultants from FlowVision, LLC have been making scheduled visits to Bray implementing the flow process in manufacturing for all product lines. Management support teams have been created to insure the benefits of Flow Manufacturing, create the transformation plan, develop an education plan, and insure systems support."

Frank J. Raymond
Chairman and CEO
Bray Controls





Contact us
Call FlowVision at +1.970.262.6536 or contact us to get started with a Business Assessment for your company.